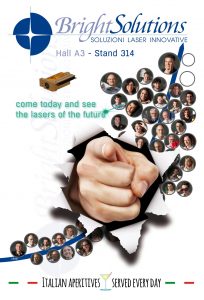 Discover the new Onda series, the unconventional high peak power DPSS lasers
Developed as a high-energy seeder for advanced MOPA systems, Onda is the DPSS ns-laser platform aimed to high-end applications requiring both excellent beam quality and extremely high peak power (up to 400 kW) in order to process metals, glass, plastics, delicate and hard materials.
Onda is available at four different wavelengths: 266, 355, 532 and 1064nm.
All of Onda models can work from single shot to 50 kHz or up to 100 kHz with a pulsewitdh between 2 and 10 ns and they are available in a true rugged and single unit footprint.
Compactness, insensitivity to environmental conditions and ease of handling allow superior operation flexibility and performance / cost ratio.
Free trials at our Application Labs if you will book tests during Munich Laser Exhibition!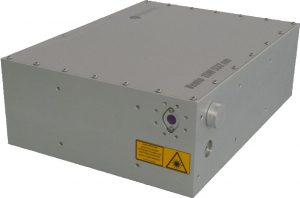 300 ps actively Q-Switched powerful green and IR lasers – Discover the Vento series
Bright Solutions announces the new Vento series, the sub-ns MOPA DPSS laser sources operating in the hundreds of ps range and with average power up to 50W @ 532 nm and up to 100W @ 1064 nm.
Our long experience in short pulse laser oscillators design and the capability to manufacture compact MOPA solutions for airborne equipments have been the main drivers while developing the new Vento.
The new product family is dedicated to applications in all kinds of environment, including industrial machinery. The possibility to choose air-cooled or water-cooled layouts (for some versions) and industrial or IP65 packages allows these products to comply with a variety of environmental requirements, from MIL-type temperature ranges and vibrations, to clean laboratories as well as industrial production sites.
Ideal for micromachining, fine cutting machines and powerful LIDAR sensors, all the models are enclosed in an extremely compact and ruggedized single unit.