Bright Solutions Srl was founded in 1998 by a group of laser scientists and industry experts with a thorough experience in diode-pumped solid-state laser engineering.
Bright Solutions Srl develops and manufactures state-of-the-art ns, sub-ns DPSS lasers and high brightness diode laser modules. The Company's activity is oriented towards the development of state-of-the-art diode-pumped solid-state laser systems aimed at superior, efficiency, compactness and reliability, suitable for industrial, aerospace, medical, military and scientific application.
Furthermore, Bright Solutions acquired great experience in setting up industrial production and testing line and in forming professionally skilled personnel for the manufacture of diode pumped solid-state lasers. Its proprietary designs in the field of DPSSL for industrial applications are an indisputable success being today marketed worldwide in the thousands of pieces.
R&D and manufacturing activities are focused on two main technological areas:
High performance compact and efficient Diode Pumped Solid State Laser sources aimed at the industrial OEM market and at scientific and medical applications,
High Brightness Laser Diode Sources based on the design of advanced refractive micro-optics for reshaping of the beam of high-power diode bars.
Bright Solutions has its main location in Pavia, Italy, where it employs approximately 50 employees. Historically, Bright Solutions products have been air-cooled short nanosecond lasers and more recently picosecond lasers down to 100 ps. Bright Solutions offers the 2nd, 3rd, and 4th harmonics of their lasers, as well as at times the 5th harmonic, and 1.5 um and 3.3 um versions of some of its lasers. Bright Solutions has in excess of 4,000 lasers in use in the field.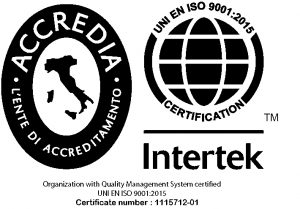 BRIGHT SOLUTIONS is conforming to the standard ISO 9001.2015
Certificate 1115712-01